With our unique formula, TIMELESS™ TOMATO provides you with the power of brightening
and whitening together with UVA/UVB protection, anti-inflammatory, and anti-oxidant
capabilities to achieve the best skin supplement carotenoids.
IS TIMELESS™ TOMATO SAFE?
TIMELESS ™ TOMATO is a natural food made from 100% all natural ingredients.
It is a non-genetically –modified tomato and is totally free from preservatives.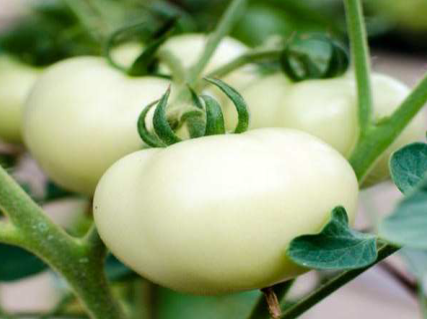 PhytoflORAL® is the main ingredient used in our unique formula of TIMELESS™ TOMATO.
The colorless carotenoids from PhytoflORAL® gives TIMELESS™ TOMATO its brightening and whitening
source of power together with UVA/UVB protection, anti-inflammatory and anti-oxidant capabilities to
achieve the best skin supplement.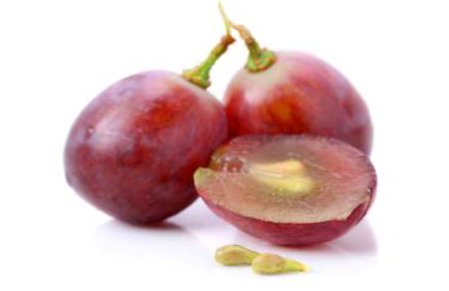 Grape Seed Extract contains several plant compounds, one of which includes OPCs, which are
powerful antioxidants. OPCs in Grape Seed Extract contain 20 times the antioxidant power of
Vitamin E and 50 times the antioxidant power of Vitamin C.
Ascorbyl palmitate is a fat soluble form of vitamin C that is used as an antioxidant and preservative
in foods, vitamins, drugs and cosmetics. Being fat soluble, it is absorbed into the cell membrane
where ascorbic acid cannot reach. It is therefore retained in the body for a longer period of time.
L-cysteine is a basic building block of glutathione and proteins.
L-cysteine helps to boost the liver's production of glutathione and has several valuable anti-oxidant properties such as working as a scavenger of free radicals that causes cellular damage and also boosts the immune system of the human body.
L-Glutathione commonly coined as "The Mother of all Antioxidants".
L-Glutathione is involved in many processes in the human body, including tissue building and repair, supplies chemicals and protein needed in the body for the immune system.
Glutathione is the body's most powerful antioxidant as it helps in whitening the skin through and achieving the skin pigmentation they desire.
Coenzyme Q10, also known as CoQ10, is a compound that helps generate energy in your cells.
Your body produces CoQ10 naturally, but its production tends to decrease with age.
Coenzyme Q10 (CoQ10) is a substance similar to a vitamin. It is found in every cell of the body. Your body makes CoQ10, and your cells use it to produce the required energy your body needs for cell growth and maintenance. It also functions as an antioxidant, which protects the body from damage caused by harmful molecules.
• Supports Kidney Function
• Protection against Digestive Disorders
• Anti-aging Effects & Maintains Healthy Vision
• Improves Reproductive Function
• Supports Immune System & Improves Body Defenses
• Improves Quality of Sleep
• Reduces Obesity & Protects the Liver
• Improves the Nervous System & Supports the Respiratory
System
Natural sunscreen from within
TIMELESS™ TOMATO provides continuous protection for the whole body against UVA/UVB from within.
TIMELESS™ TOMATO contains carotenoids (colorless) which is specially effective in the protection against
UVA/UVB and oxidative damage.
BENEFITS OF TIMELESS™ INVISIBLE MASK
• Minimizes the appearance of fine lines and wrinkles
• Ultra-Intensive moisturizing
• Lightens pigmentation and brightens the skin
• Visibly shrinks pores
• Promotes silky, smooth, and soft skin
• Promotes skin whitening and radiance
• Enhances skin tightening and elasticity
• Non-irritant, suitable for a sensitive skin